My average week now is the polar opposite of my pre-Teddy weeks but not at all how I had envisaged before he arrived! I thought it would be fun to give a bit of insight into the average week of a Mum on maternity, not that anything is "average" anymore!
And everything starts with coffee...
My week in the life of post starts on a Sunday.  Sunday's used to be filled with dread and the second day of Friday's hangover. It was also filled with Monday's hatred.
Sundays were like a funeral for the weekend! 
Now... I love a Sunday and I'm going to say it, I don't half mind a Monday either! 
We get up nice and early, take Teddy swimming and head to the in-laws for breakfast. This is one of my favourite times of the week. One, the breakfast is amazing and two, the family time means so much to me and to us. Seeing them with Teddy fills my heart, they love him so much and you can see how much Teddy loves them too! Money can't buy this time. To other people it might be a normal thing but to me it's not and I cherish it.  (soppy time is over I promise)! 
In the afternoon we try to chill or see friends/family.  In the evening we always attempt and fail to have an early night.
Without fail! 
On average we will have 1 in 10 nights where Teddy will sleep through. 
Monday.
Took her for a drink on Tuesday, we were making love by.......
Haha yeah right!
Goals: Do some yoga, find new culinary inspiration! New week, new start! 
Does anyone else feel as though it takes most of Monday to readjust and get back into your routine again?  Nevertheless, I love a Monday for a clean slate. You can just wipe away your sins! Whatever mummy guilt you felt or jobs you didn't have time to do last week is forgotten about and it's a whole new world on a Monday! I always have Teddy here, there and everywhere. We are NEVER in the house so I like to take the day as it comes and we just enjoy each others company.  
Play, chill, eat repeat!
Goals achieved: 0 
Tuesday.
Goals: Do some exercise, get food shopping.
Weigh in... 
I have a strict morning routine because if I don't the house will look like I'm playing and losing at a game of Jumanji! I know people always say messy house, happy kids! But I'm sorry, in our house it would be messy house, happy kids, stressed mummy, scared husband! I have to be on top of my shit! Sometimes there will be piles of washing and dishes stacked in the sink and I do have days where it all gets too much but, brush yourself down and try again innit! 
We both get weighed on a Tuesday. I take Teddy to the clinic to check on his baby gainzzz and then we scoot off to Slimming World.  Afterwards I will either attempt to do food shopping or head home and stick my head in the freezer, hunting and hoping for a rouge lasagne to appear! 
Goals achieved: 1 or 0
Wednesday.
Goals: Exercise, wash hair. 
Hump day! This used to have a whole new meaning for me. I would have been over half way through the working week but instead it's just the day I take my baby to yoga, haha! I love mat leave for this! I meet friends, order a latte and chat for an hour while Teddy is passed out after his class. Then I'll go home and play catch up with jobs from the morning! 
Goals achieved: 0
I'm telling you, if you don't have a Jumparoo you need to get one! You will get so much done! 
Jumparoo AKA baby jail! 
Thursday.
Goals: Exercise, wash hair, shave...everywhere if I have time...or just my legs...maybe just my pits!
Thuuuuuuursday! Thursday is Jo Jingles day! It's the happiest hour of the week.  We love it.  What is better than seeing pure joy on your baby's face plus he gets to sit next to his girlfriend ;)
This starts a little earlier than our other classes but we manage! I don't want to jinx it but his routine is pretty steady at the moment. He wakes up at 6:30 for a bottle, plays for an hour then I take him downstairs for his big boy breakfast and he will nap after that. How long does it take you to get ready in the morning now? I am running at this point like;
Runnin', runnin', runnin', runnin'
Runnin', runnin', runnin'
Ain't runnin' from myself no more
Together we'll win it all
I ain't runnin', runnin', runnin', runnin'
Runnin', runnin', runnin'
Ain't runnin' from myself no more
I'm ready to face it all
If I lose myself, I lose it all
Be fast or be last! Or in this case be fast or look a right clip!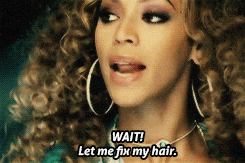 Sorry, I'm digressing!
I also see my Granny. She knows I'm on a diet and yet still buys me pie every single week! Also she was the first one to tell me how fat I had got while I was pregnant and she still tried to feed me pie! But I still love her! She spends the afternoon encouraging him to crawl, singing old nursery rhymes and spoils him rotten! I really love seeing her light up with him. They have the cutest relationship! 
Goals achieved: 0
FriYAY!!!!
Goals: Drink alcohol, sleep.
Lee's parents usually have Teddy on a Friday night which gives us a night off to have a date night or just sleep! It is so important that we still have this time.  Now I feel more comfortable leaving Teddy, the time alone is extremely valuable. We get to recharge and just be Lee and Laura for a night! I still think about him and check in but there is not much that will beat your head hitting the pillow knowing you'll not be disturbed! 
Goals achieved: 2
SaturYAY!!!!
Goals: Sleep in, wash hair, wear clean clothes.
Ever worn the same clothes for more than a day and when someone spots a mark on them you know it's probably sick but you act utterly disgraced and claim you have no idea how it got there!?
Saturday's are usually dictated by the Premier League!
Anyone else a football widow? 
If the football is on I'lll plan a nice little outing for us.  Either brunch somewhere or we will catch up with friends/family.  I like to do anything that involves coffee! Lee and I will meet up later and do something fun! 
Weekends are just the best.  
Saturday night is all about the chill.  We get into our sweats and put our feet up! Usually one of us is cradling Teddy (he has separation issues atm, another post for another day!) and then we put him down and head to bed!
Ready to wake up and to start it all over again! 
Goals achieved: 0
My week is pretty standard and we are in a routine now but it takes some time to settle in and get into a rhythm. 
In between these lines there will be public meltdowns, poo explosions, snotty noses, sleepless nights, piles of laundry, greasy hair, hairy legs, tired eyes, disagreements, microwave meals, skipped lunches and waves upon waves of chaos! From one hour to the next I'll go from thinking I'm Super Mum to what am I doing with a calpol syringe stuck to my hair and a screaming teething baby smacking me in the face! 
We love it though don't we!? Glutton for punishment! Lee went to take his dummy out of his mouth the other day and I leapt out of my seat and shouted "STOP, don't do that!" like he was about to take the pin out of a grenade, haha!  
Mat leave expectations were very different to the reality! I thought I would be doing yoga and baking but instead I'm usually stood in my knickers comforting my baby rather than answering the door because answering the door would mean putting on pants! 
So heres to no pants and losing your shit once in a while! 
I hope you all have a great week...
Peace and love, 
Laura x
Please reload